An Adventure to Palembang Bird Park
---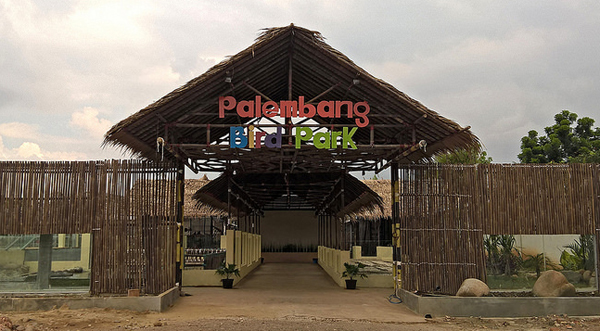 Palembang is a big city which has many types of attractions. During holidays, Palembang Bird Park is full of visitors. Why is that? It is a place for refreshing and learning. Families can introduce numerous species of birds to their kids. The park is also crowded during weekends. Local families come here often. The birds are cute and tame. They are approachable so kids can come close to these creatures. Just because it is called a bird park, doesn't mean it only displays birds. In fact, it contains other animals like reptiles, deer, horses, monkeys, and much more.
Playing with Birds
Palembang Bird Park is similar to a zoo. Though, it focuses on birds. It is true most of the birds are tame. However, parents need to take care of their kids. It is because children may behave badly inside the bird park. In some cases, they may easily hurt the bird and even kill it accidentally. Some birds are quite small. There is the chance of an accident. That means tourists must be more careful when walking. Most of the birds may lurk around the floor.
In a nutshell, the park is similar to that of Lembang's de Ranch. It is actually the third branch of such animal park. Visitors are able to enter the park and get closer to the birds. That means they can play with many types of birds. Before entering the cages, they should wash their hands in the sink. It helps prevent the infection. Some birds are prone to diseases, after all. Tourists should pay attention to their hygiene. The same rule applies when they leave the park.
The most interesting activity is photography. Most of the tourists are able to take pictures along with those birds. Apart from the birds, there are also other animals. Some tourists are quite brave. They take a picture with eerie animals like a snake, an owl, etc. No worries. Each cage features an infographic so tourists may know the types of animals in there. The park is quite noisy. There are numerous sounds of birds. What a beautiful back sound! Not to mention there are about 2000 species of birds.
Palembang Bird Park has famous bird species like Poksai, Jalak Suren, Cilcilin, Jalak Kebo, Kapondang, and much more. Tourists can even carry some snacks and feed these birds directly. One thing, the snacks are given by the staff. That means visitors aren't allowed to bring snacks from the outside. The staff gives some foods like nuts, grass, bananas, crickets, etc. These are free. Tourists don't need to pay for them.
How to Get There
Palembang Bird Park is located in H.A Bastari Street. From Palembang city, tourists need to ride a minibus to Ulu Region, Jakabaring. As an alternative, they can also start from Ampera Bridge. They can use numerous transportation options like ojeck, rented car, a minibus, transmusi, etc. These will bring them directly to Jakabaring. Palembang Bird Park is located adjacent to OPI attraction. Not to mention it opens every day. It is quite crowded during weekends, though.

Latest News
Lake Toba not only offers natural tourism, but also cultural tourism. One of the cultural attractions that can be visited is Huta Tinggi Village on Samosir Island, North Sumatra. This village offers tour packages with the life of the Batak people theme who live in the area. If you choose the tour package, visitors will participate in various local community activities, from milking buffalo, to enjoying the view of the lake on the hill. Playing Musical InstrumentsHuta Tinggi Village visitors will be greeted by the strains of traditional Batak music…
---
Bumiayu Temple Bumiayu temple is one of heritages from Hindu era. It located in coastal river of Lematang, administratively in Bumiayu village, Tanah Abang sub-district, Penukal Abab regency, Pematang Ilir. This temple is the only complex of temples in South Sumatra. Until today, there are less than 9 temples that been found in this area, and four of them have been restored, those are Temple 1, Temple 2, Temple 3 and Temple 8. This preservation has begun since 1990 till now. This temple complex covers an area of 75.56 ha,…
---
Compared to other areas in the vicinity, one of the attractions in the city of Palembang, South Sumatra has a higher contour, about 27 feet above sea level, and is touted as the highest position in the city. However, rather it is a privilege Siguntang Hill. Log into the region, people may think that this place is a garden complete with shady trees and benches that can be used to spend the day. But who would have thought if the Mount Siguntang is an important historic place, especially for Palembang.…
---
Mount Dempo is one of the natural attractions Lahat regency. The highest mountain in South Sumatra, this can be achieved directly from Palembang by private vehicle for about 6 hours, a distance of over 295 km. Can also use the public bus from Lahat to Pagar Alam (60 km), and from here followed by another bus travel a distance of 9 km up to the plantation and tea factory mountainside. You can stay in the mess that is available while enjoying the beautiful natural scenery around it. But if you…
---