Kenten Hill - the Oldest Golf Course in Indonesia
---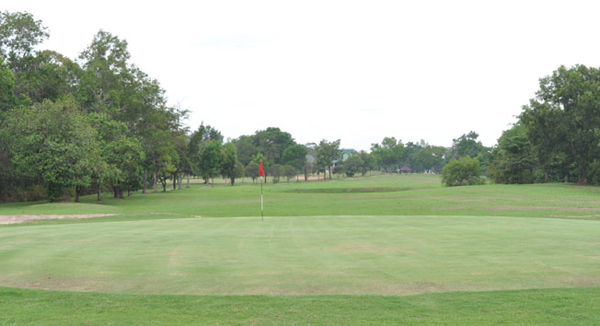 Palembang has the oldest golf course. The name is Kenten Hill. It features complete facilities, so golfers can enjoy playing here. The golf course was built in the Dutch colonial era. The size is about 70 hectare and it features high-quality grass. Not only it is suitable for national golf competitions, but it is also perfect for international golf tournaments. Not to mention it has an excellent management. A group of staff takes a good care of this course. They water, trim, and add fertilizer to the grass. It is done in a regular manner.
About Kenten Hill Golf Course
Tourists should visit Kenten Hill during their vacation to Palembang. It will be an interesting vacation activity. Once they reach the golf course, they can start playing a casual golf sports. It is suitable both for beginners and experts. In fact, some families come here with their kids. They want to introduce golf sports to the children. Apart from it, Kenten Hill golf course is surrounded by soothing nature. It is also a perfect place for relaxing. Tourists can either play golf or enjoy the nature. The trees are green and the grass is comforting.
The golf course is crowded both in the morning and afternoon. Usually, visitors come here at 10 a.m. They will perform a warm up prior to golfing. It helps their swing and mood, after all. The most common visitors are the nearby residents. They are the Indonesian Army officers and Pertamina residents. Though, many tourists often come to this golf course. It is because Kenten Hill opens for public. It costs some money, though. Tourists need to pay the entry fee.
Kenten Hill is famous for its accessibility and comfort. Visitors are able to enjoy a good time in here. It features 18 holes, so the golf course is perfect for any types of competition. Not only it is popular among pro golfers, but it is also suitable for a family vacation. Also, there are some good restaurants nearby. Tourists are able to enjoy local foods after playing golf. The other facilities are dinner area, coffee area, pro shop, bar snack, area, and much more. Moreover, there is a nearby sports facility like a badminton course.
Things to Know
Just like other sports, golf is also risky. There is potential for injury. Improper golf swing causes severed joints. Some beginners are likely to suffer elbow tendonitis, wrists pain, shoulders pain, etc. Not to mention there is the chance of getting hit by the balls. Due to these reasons, parents should take care of their kids. A warm up is also important. It may reduce the risk of injuries. Stretching is the most common prevention against injuries.
How to Get There
Kenten Hill Golf Couse is located in Talang Betutu, Palembang. It is situated near to Pertamina Residence. It is also near to the residence of Indonesian Army. From Palembang, tourists need only to ride a minibus. The destination is Tanjung Senai, Indralaya. It only takes a few minutes. Once they reach the location, they need to walk a little bit. The golf course is easy to find. As an alternative, they can ask local people. The entry fee is affordable, so everyone can afford it.

Latest News
Lake Toba not only offers natural tourism, but also cultural tourism. One of the cultural attractions that can be visited is Huta Tinggi Village on Samosir Island, North Sumatra. This village offers tour packages with the life of the Batak people theme who live in the area. If you choose the tour package, visitors will participate in various local community activities, from milking buffalo, to enjoying the view of the lake on the hill. Playing Musical InstrumentsHuta Tinggi Village visitors will be greeted by the strains of traditional Batak music…
---
Bumiayu Temple Bumiayu temple is one of heritages from Hindu era. It located in coastal river of Lematang, administratively in Bumiayu village, Tanah Abang sub-district, Penukal Abab regency, Pematang Ilir. This temple is the only complex of temples in South Sumatra. Until today, there are less than 9 temples that been found in this area, and four of them have been restored, those are Temple 1, Temple 2, Temple 3 and Temple 8. This preservation has begun since 1990 till now. This temple complex covers an area of 75.56 ha,…
---
Compared to other areas in the vicinity, one of the attractions in the city of Palembang, South Sumatra has a higher contour, about 27 feet above sea level, and is touted as the highest position in the city. However, rather it is a privilege Siguntang Hill. Log into the region, people may think that this place is a garden complete with shady trees and benches that can be used to spend the day. But who would have thought if the Mount Siguntang is an important historic place, especially for Palembang.…
---
Mount Dempo is one of the natural attractions Lahat regency. The highest mountain in South Sumatra, this can be achieved directly from Palembang by private vehicle for about 6 hours, a distance of over 295 km. Can also use the public bus from Lahat to Pagar Alam (60 km), and from here followed by another bus travel a distance of 9 km up to the plantation and tea factory mountainside. You can stay in the mess that is available while enjoying the beautiful natural scenery around it. But if you…
---